Since its inception, Science and Technology Corporation (STC) has been committed to innovative R&D activities and other initiatives that provide value-add to our customers as well as opportunities for young researchers.
Some of our recent research projects include
---
The iPhotometer (patented) is a sun-photometer that can be used to estimate aerosol optical depth and size distribution by analyzing sky scattered sunlight. Using a cell phone with GPS as the platform, the iPhotometer has the potential to be a low-cost alternative to current expensive instruments. The iphotometer – seen in the picture to the right – was developed by STC with NASA funding.
Included with the iPhotomoter is desktop/laptop software that processes captured images and ultimately estimates the aerosol optical depth and size distribution as shown in Figs. 1-4 below.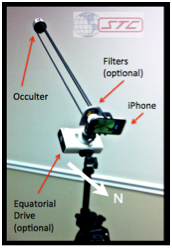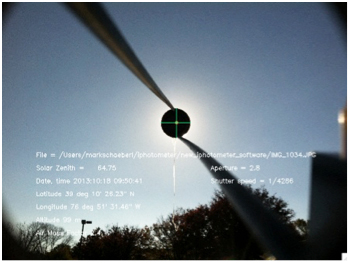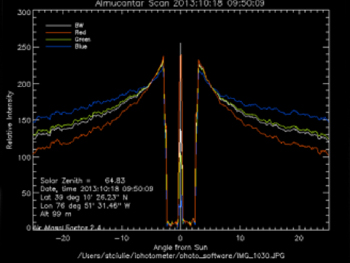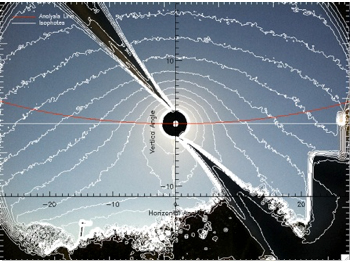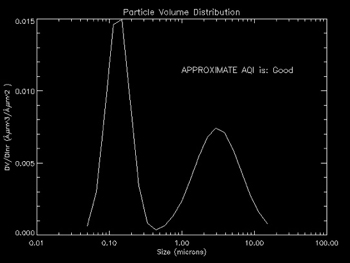 For more information, please contact Science and Technology Corporation.
---
Qubscout-S1 is a 2.5p PocketQub that was built as a joint venture between the University of Maryland, Baltimore County and STC. Qubscout-S1 measures 2 in x 2 in x 5 in. The satellite was built from scratch by students in less than 3 months (less than one semester) prior to delivery to the launcher. The total cost, including launch, was less than $100K. The satellite is a technology test of a micro sun sensor developed at UMBC as well as an innovative drag design system. Qubescout-S1 was launched from Yasny, Russia on a Dnepr LV rocket as part of the Unisat-5 payload. The launch took place at 0710 UTC November 21, 2013. The orbit is sun-synchronous with an orbit altitude of 616 km (382 miles). UMBC students have been monitoring the satellite's performance. The use of student engineers, COTS parts, and a very aggressive schedule kept the cost very low. While the risk is high for this type of satellite, the potential payoff is substantial.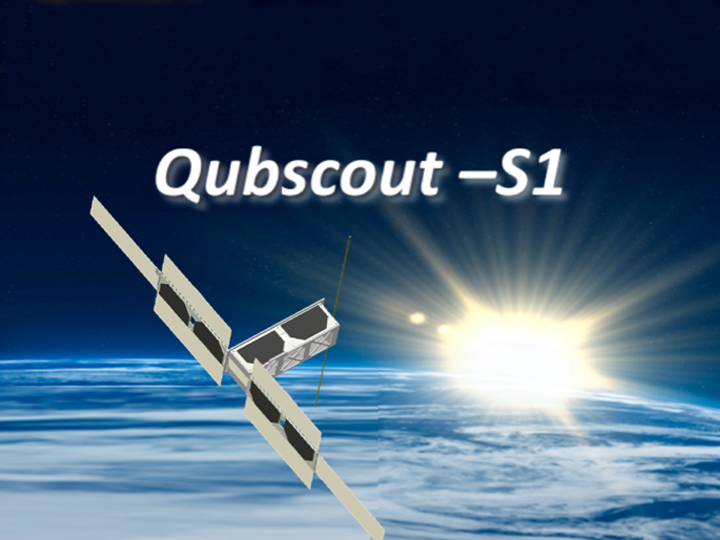 Since 1991, Science and Technology Corporation (STC) in cooperation with Taksha Institute, has sponsored the Science and Technology International Exchange Program (STIEP). The program provides international university students, under the leadership of STC Mentor, Dr. Amar Choudry, research internship opportunities at various U.S. government and industrial organizations, on technical and business topics related to aerospace, space, aviation, transportation, optics, etc. The program is a win-win – for the students to do cutting-edge research in a U.S. organization, and for the U.S. organization to get a first-hand look at the talent pool available outside the U.S. Many of the STIEP internships transform into successful and beneficial long-term relationships.